Rihanna Reportedly Gives Birth To Baby Number 2, A Girl
0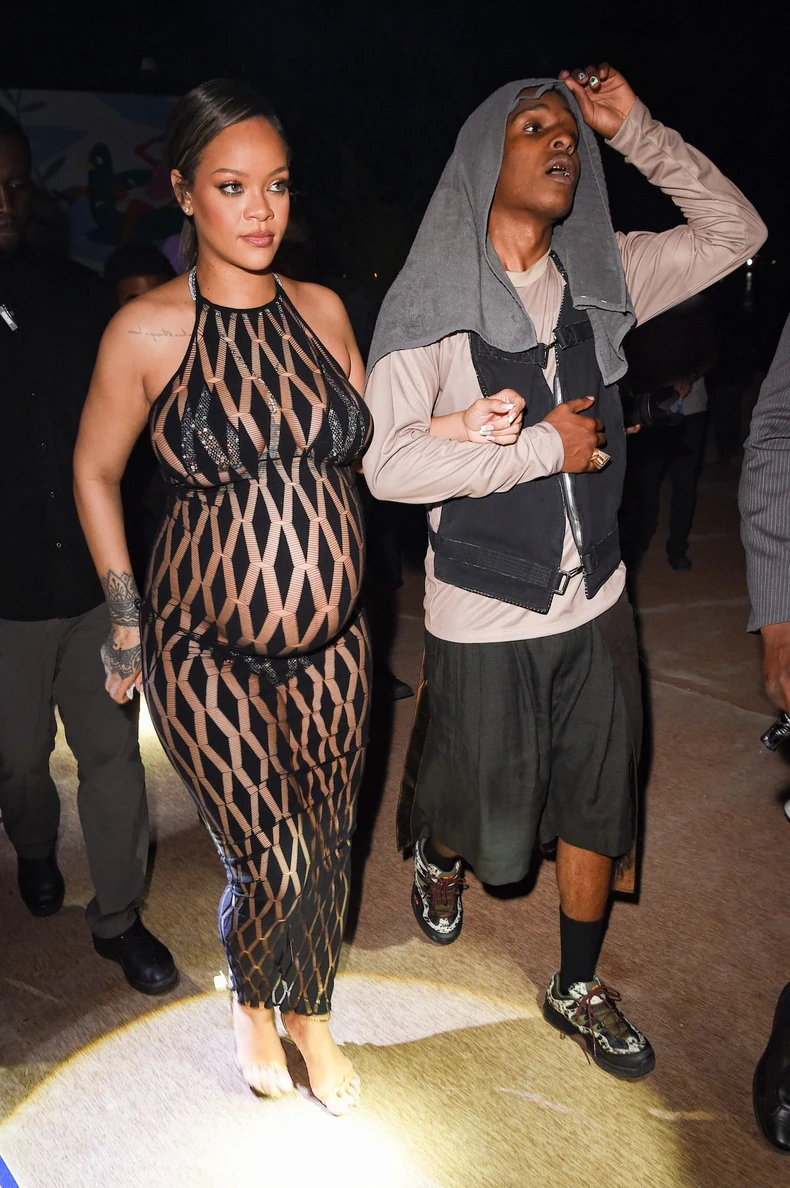 rihanna and her partner ASAP Rocky have welcomed their second child, a baby girl to the world.
According to a report by Mediatakeout published on August 9, 2023, sources close to the couple confirmed that she gave birth to a beautiful and healthy baby girl.
The billionaire businesswoman and the little angel are "doing well, resting, recovering and bonding in the couple's Los Angeles mansion."
One thing about rihanna, she is indeed a fashion trendsetter for pregnant women; preaching confidence.
Another one of their sources observed that the new bundle of joy is a striking resemblance of her mother, and even has her beautiful light eyes. According to them, the friend of the couple described the newest addition to the family as "precious", and "beautiful."
The singer announced her pregnancy in the most spectacular way, during her show-stopping performance at the Super Bowl halftime show. She was seen rubbing her stomach and unzipping her outfit to reveal her growing belly; wearing a form-fitting red jumpsuit.
Despite this, many were unsure if rihanna was truly pregnant or just showing off her healthy post-partum tummy, because her first child RZA was only six months old at the time.
The confirmation came shortly after through her representatives who affirmed the news to Rolling Stone that she was indeed expecting her second child.
The founder of the Fenty X Savage underwear line took the opportunity to create and market her line of maternity bras, which she was seen flaunting on her Instagram.
RZA Althelson, their first child who was born on May 13, 2022 is now a big brother. rihanna is now a proud mother to a strong black woman as she has always wanted, according to her interview with Essence in 2019.
Read Also
Music of the Week